RUTIN (Sophora japonica extract)
Product Description
Quercetin is a potent antioxidant and has anti-inflammatory activity, protecting cellular structures and blood vessels from the damaging effects of free radicals. It improves blood vessel strength. Quercetin inhibits the activity of catechol-O-methyltransferase that breaks down the neurotransmitter norepinephrine. This effect may lead to elevate the levels of norepinephrine and an increase in energy expenditure and fat oxidation. It also means quercetin acts as an antihistamine leading to the relief of allergies and asthma. As an antioxidant, it reduces LDL cholesterol and offers protection from heart disease.
Name: Rutin
Standard: NF11, DAB10, EP8.0
Source: Herb Source from the dry bud of Sophora japonica L
CAS No.: 153-18-4
Molecular formula: C27H30O16
Molecular weight: 610.51
Appearance: Yellow or yellow green, extremely fine crystal powder
Formula: C27H30O16
Molecular Weight: 610.52
Deleted CAS: 115888-40-9|1416-01-9|146525-66-8|158560-09-9|164535-43-7|18449-50-8|48197-72-4|523994-24-3|56764-99-9
Synonyms: Forsythia fruit; Birutin; Oxyritin; 4H-1-Benzopyran-4-one, 3-[[6-O-(6-deoxy-α -L-mannopyranosyl)-β -D-glucopyranosyl]oxy]-2-(3, 4-dihydroxyphenyl)-5, 7-dihydroxy-; Venoruton; Rutinion acid; Tanrutin; C. I. 75730; Rutinic acid; Rutoside;
EINECS: 205-814-1
Density: 1.827 g/cm3
Melting Point: 195 ° C (DEC. )(lit. )
Boiling Point: 983.1 ° C at 760 mmHg
Flash Point: 325.4 ° C
Solubility: 12.5 g/100 mL in water
Appearance: Pale-yellow crystalline solid
Hazard Symbols: Xn, Xi
Risk Codes: 22-36/37/38
Safety: 24/25-36-26 Details
AvailableForms: Powder
Particular: Particular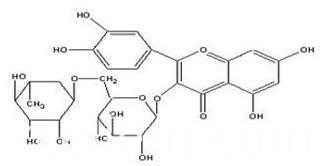 M. F. & M. W.: C27H30O16; 610.51
Physical Property: Yellowish- needle - crystal (in water); M. P.: 176-8°C, 23D: +13.82°C (ethanol), 20D-39.43 °C (pyridine); Solubility: 1g in 7ml of methanol, 8000ml of water, 200ml of boiling water; UVλ CH3OHmax nm: 258.361; IRνKBr max cm-1: 3400(OH), 1670(C=O), 1620, 1520, 1470(C6H5-).
Plant source: Ruta graveolens L., plant essential oil [2]; Sophora japonica L., main part of fruit [3, 4]; Hypericum aseyron L., full plant; Berchemia polyphylla Wall, var leioclada Hand. -Mazz. [5]; Mallotus japonicus Muell. -Arg, leafs [6]; Fagopyrum esculentum Moench seedling.
Indications:
1. Anti-inflammatory action: Apparent suppression of inflammation due to planted wool when the product is injected into abdominal cavity of rat [8]. Sodium rutin sulfate has very strong anti-inflammatory action to edema of rat [9].
2. Actions like Vitamin P: Maintain the strength of blood vessel, reduce its permeability and brittleness; Degreasing action to liver fatty infiltration, especially together with glutathione.
3. Antiviral action: Best suppression to phlyctenular stomatitis virus at product concentration of 200g/ml [10, 11].
4. Inhibition of aldehyde reductase: 95% inhibition at a concentration of 10-5M [12], which facilitates the treatment of diabetic cataract.
5. Toxicity: Mice, intravenous injection, LD50 at 950mg/kg.
6. Clinical use: For the prevention of intracerebral hemorrhage, hypertension, retinal hemorrhage, purpura and acute hemorrhagic nephrosonephritis; For treatment of chronic tracheitis with effective rate at 84.8% and 98%. Its derivative, troxerutin, or Venoruton, is applied clinically for burn, arthritis, and all kinds of blood vessel diseases. Commodity drug is available in abroad [14], while the drug has been successfully developed in domestic. With Effective rate for the treatment of cerebrovascular diseases is 87.8%; 88% for retinal edema and hemorrhage
Rutinraw
English name: Flos sophorae immaturus, Japanese pagodatree flower-bud Synonym: Meletin, sophoretin Origin: The flower bud of sophora japonica L Plant morphology: Deciduous tree with height of about 15-25meters Collecting and processing: Collect the flower bud in summer, drying timely, removing the branches, stems and impurities Appearance: The shape of flower bud is oval, with length of 2-6mm, diameter of about 2mm Odorless, slightly bitter taste Chemical composition: Contains rutin, saponin and sterol Property and Flavor: Slightly cold in nature, bitter taste Indications: Cooling blood and hemostasis, purging liver fire, for the treatment of hemafecia, hemorrhoidal bleeding, blood dysentery, uterine bleeding, hematemesis, epistaxis, conjunctival hyperemia caused by hepatopyretic disease, headache and dizziness Dosage: 4 5-9g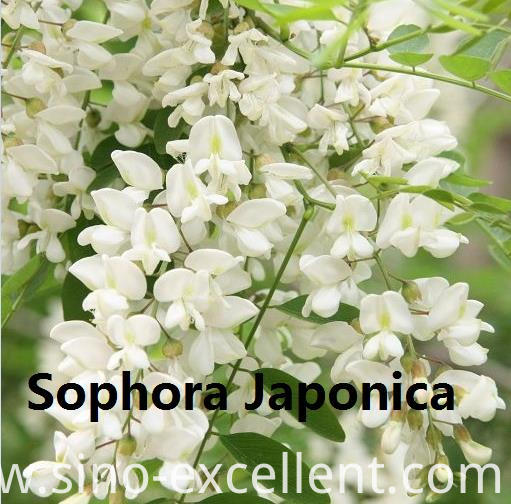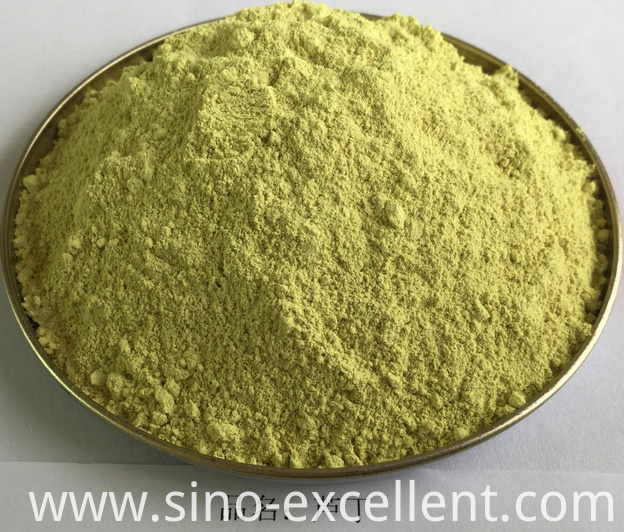 WHY US?

1, More than ten years experience focusing on this filed, quality is very steady;

2, Factory price, we guarantee to provide you lower price than other supplier under same quality;

3, Free sample, Free delivery.

4, L/C available



Product Categories : Natural Active Monomer