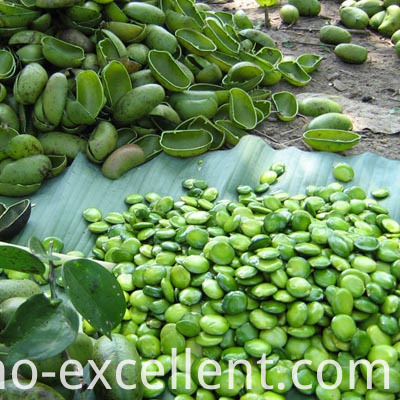 Product Description:
Griffonia simplicifolia is a plant growing in western African countries such as Ghana, Ivory Coast and Togo. In the traditional therapeutic application of those countries, the leaf and juice of the plant can be used for the treatment of wounds and nephropathy, and also as enema and aphrodisiac, while the comminuted bark can be made into ointment for the treatment of diseases like chancroid etc.
5-Hydroxytryptophan (5 HTP), the main active component of the Griffonia simplicifolia seed, is an amino acid that is the intermediate step between tryptophan and the important brain chemical serotonin. The natural ingredient can be used in anti-hypochondria, weight loss, relieving PMS, curing hemicrania and abstaining from addiction.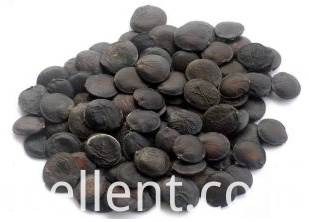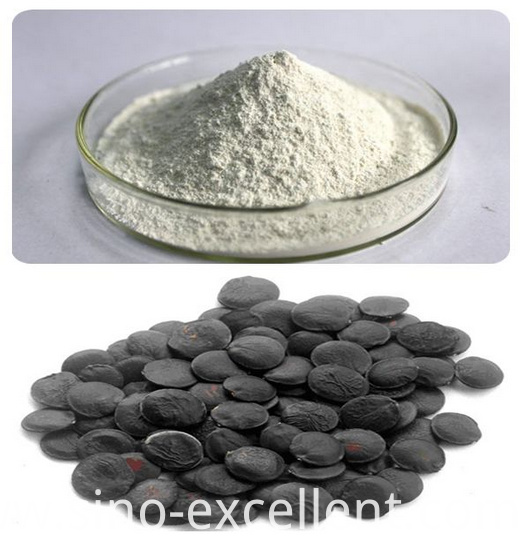 Specification
Active Ingredient: 5-HTP
English Name: 5-Hydroxytryptophan, 5-HTP
Origin: Griffonia Simplicifolia from Ghana

Appearance: Light gray fine powder or white powder
Specification: 98%,99%, Peak-X free
Test Method: HPLC
C A S NO.:56-69-9
Molecular Formula: C11H12N2O3
Molecular Weight: 220.23
Application
In Europe, 5 HTP has been used for decades as an approved treatment for depression, sleep problems, weight loss and other medical complaints. It is now starting to be used in the USA.
Main application:
Clinical trials show that 5 HTP is a safe, natural way to boost the brain serotonin levels. Use of 5 HTP has been shown to produce results equal to or better than those of standard synthetic drugs used in the problems arising form serotonin deficiency syndrome.
5 HTP provides the quickest, most effective and most consistent overall results in treating insomnia. It is an effective alternative for dealing with sleep problems in safe and natural way compared to sleep medicines. 5 HTP improves the quality of sleep. More importantly, clinical studies show that 5 HTP is also useful in the treatment of sleep disorders other than insomnia.
5 HTP increases REM sleep significantly (typically by about 25 percent) while simultaneously increasing deep sleep stages 3 and 4 without increasing total sleep time. 5 HTP accomplishes this by shortening the amount of time you spend in sleep stages 1 and 2, which in certain ways are the least important stages of the cycle. The higher the dose, the more time spent in REM.
By shifting the balance of the sleep cycle, 5 HTP makes sleep more restful and rejuvenating. Instead of waking feeling tried, worn out and [hungover", people taking 5 HTP feel vibrant, well rested and ready to take on the challenges of the day. When we sleep more deeply and dream more efficiently, we wake in the morning with our physical and psychological batteries fully charged.
The impact of 5 HTP on sleep stages is dose-related, taking higher doses produces a somewhat greater impact. In most cases, the lower dosage is adequate. Higher doses may lead to a greater number of disturbing dreams and nightmares due to abnormally prolonged REM sleep. It can also lead to mild nausea.
WHY US?
1, more than ten years experience focusing on this field, quality is very steady,
2, factory price, we guarantee to provide you lower pricing than other supplier under same quality
3,free sample, free delivery
Looking for ideal 5-THP from 100% Griffonia Simplicifolia Extract Manufacturer & supplier ? We have a wide selection at great prices to help you get creative. All the 5-HTP 98% 99% HPLC are quality guaranteed. We are China Origin Factory of Quailty 5-HTP with Peak X Free. If you have any question, please feel free to contact us.
Product Categories : Natural Active Monomer