Lycopene
CWS/TAB
High Activity,

Liquid fermentation with two strains

well dissolved in Cold water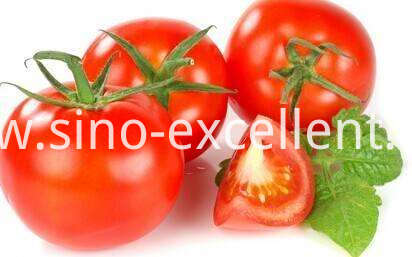 Product Name: Lycopene
CAS# : 502-65-8
Molecular Formula: C40H56
Molecular weight: 536.87
Appearance: Dare red brown powder/beadlet
Lycopene powder CWS: 1%,3%, 5%, 10%-98%
Lycopene Beadlets CWS: 1%,3%, 5%,10% - 98%

Function: Elimination of free radicals, anti-aging, boost immunity
Application: used in food adn beverage etc as antioxidant and coloring agent
Feature: Dissolve well, dissolve in cold water within 20s, emulsion particle diameter ≤ 300nm, suspend stably long time.
Package: 1kgs/foil bag, vacuum & sealed, 25kgs/drum or as per customer demand.
Storage: In cool, dry and dark place, avoid high temperature.
Shelf life: 24 months

Specification:
| | |
| --- | --- |
| Item | Spec |
| Assay | As per customer demand |
| Cold water | 0.5g sample in 100ml water(20℃), fast disperse within 20s after stirring, dissolution solution suspend stably long time |
| Total heavy metal | ≤10.0 ppm |
| Pb | ≤2.0 ppm |
| As | ≤1.0 ppm |
| Cd | ≤1.0 ppm |
| Hg | ≤1.0 ppm |
| Loss on drying | ≤ 5.0% |
| Total plate count | ≤1000CFU/g |
| Yeast & mold | ≤100CFU/g |
| E.Coli. | Negative |
| Pathogenic bacteria | Negative |
Product Categories : Natural Active Monomer