20-Hydroxyecdysone (ecdysterone or 20E) is a naturally occurring ecdysteroid hormone which controls the ecdysis (moulting) and metamorphosis of arthropods. It is therefore one of the most common moulting hormones in insects, crabs, etc. It is also a phytoecdysteroid produced by various plants, including Cyanotis vaga, where its purpose is presumably to disrupt the development and reproduction of insect pests. In arthropods, 20-hydroxyecdysone acts through the ecdysone receptor. Although mammals lack this receptor, 20-hydroxyecdysone may affect mammalian (including human) biological systems in vitro, but there is uncertainty whether any in vivo or physiological effects occur. 20-Hydroxyecdysone is an ingredient of some supplements that aim to enhance physical performance, but there is no clinical evidence for this effect.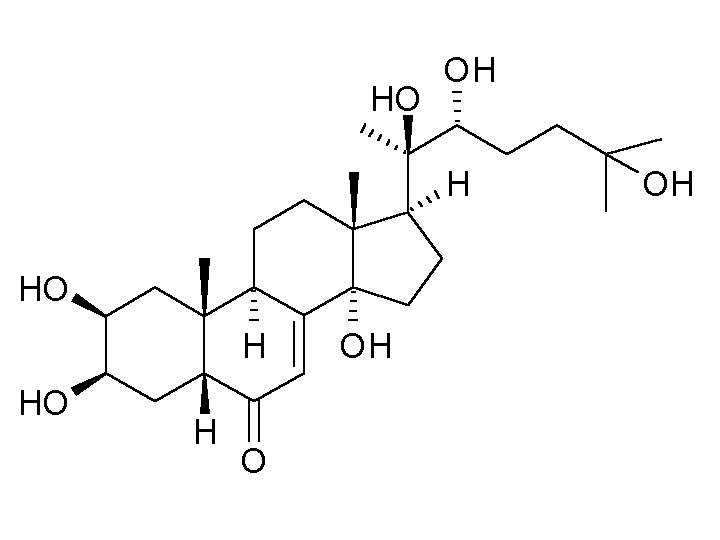 Product Name: Ecdysterone
Other name: beta-Ecdysterone; Beta Ecdysone; 20-Hydroxyecdysone
Source: Cyanotis arach-noidea C. B. Clarke
Used Part: whole plant

Appearance: Light yellow or white crystalline powder, gradually become darker after meeting with light.
CAS#: 5289-74-7
Molecular formula: C27H44O7
Main ingredients: 20-Hydroxyecdysone

Specification: 50%, 60%,90%,95% by HPLC
Widely used in aquaculture, health care, cosmetics, pharmaceutical industry.
For Human being:
With rheumatoid arthritis, limb numbness and other symptoms; to promote silkworm, shrimp, crab production peeling; reduce cholesterol in the human body; lower blood sugar Concentration and other effects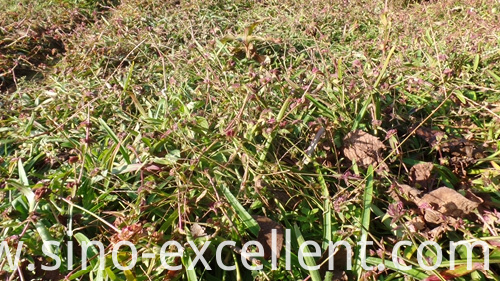 Packing: bag or drum
Shelf life: two years, protected from heat and light
Product Categories : Hot Products