Rhodiola Rosea Extract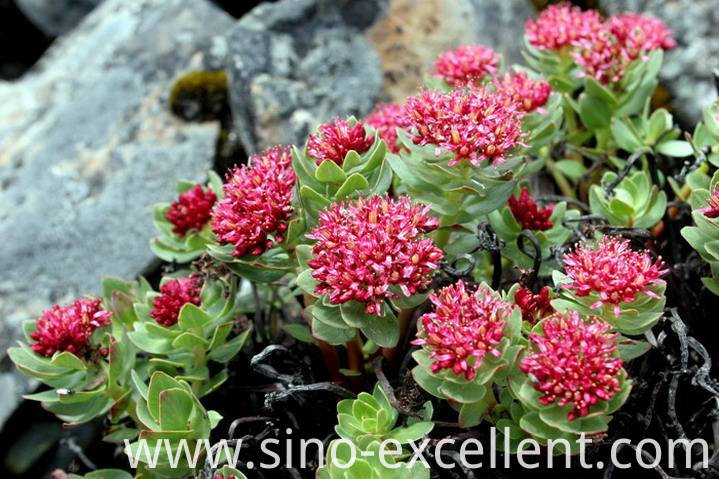 Rhodiola rosea (commonly golden root, rose root, roseroot,:138 Aaron's rod, Arctic root, king's crown, lignum rhodium, orpin rose) is a perennial flowering plant in the family Crassulaceae. It grows naturally in wild Arctic regions of Europe, including Britain, Asia and North America, and can be propagated as a groundcover. Although it has long been used in traditional medicine for several disorders, notably including treatment of anxiety and depression, there is little scientific evidence to verify any benefit.
Latin Name: Rhodiola rosea L.
Extract Part: Root
Other Name: Rhodiola Extract; Rhodinal Rosea Extract; Rhodiola Rosea P.E.

Main Ingredients: Salidroside,Rosavin
Efficacy:

Resist fatigue, anoxia resistance, anti-aging, enhance immunity function
Speification:

(1)Rosavins 1-3%(HPLC)

(2)Rosavin 1-3%(HPLC)

(3)Salidroside 1-6%(HPLC)
Certificated Of Analysis

| | | |
| --- | --- | --- |
| Items | Standards | Results |
| Description | Yellow Brown Powder | Qualified |
| Assay By HPLC | Rosavin ≥ 3.0% | 3.05% |
| Assay By HPLC | Salidroside ≥ 1.0% | 1.10% |
| Mesh Size | 100% pass 80mesh | Qualified |
| Ash | ≤5.0% | 3.20% |
| Loss on Drying | ≤5.0% | 2.80% |
| Heavy Metal | ≤10ppm | Qualified |
| Pb | ≤0.50mg/kg | 0.250mg/kg |
| As | ≤0.50mg/kg | 0.45mg/kg |
| Cd | ≤0.10mg/kg | <0.01mg/kg |
| Hg | ≤0.10mg/kg | <0.015mg/kg |
| Total Plate Count | ≤1000cfu/g | Qualified |
| Yeast&Mold | ≤25cfu/g | Qualified |
| Staphylococcus aureus | Negative | Negative |
| E.coil | Negative | Negative |
| Salmonella | Negative | Negative |
| Aflatoxin | Negative | Negative |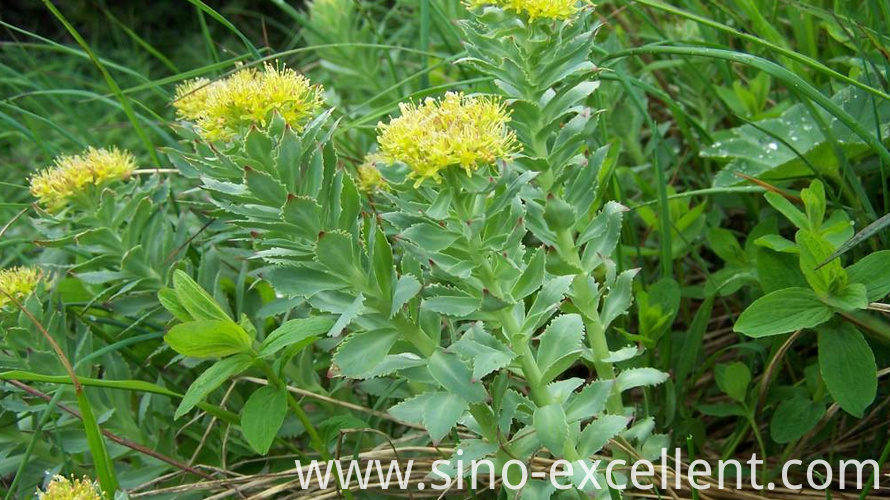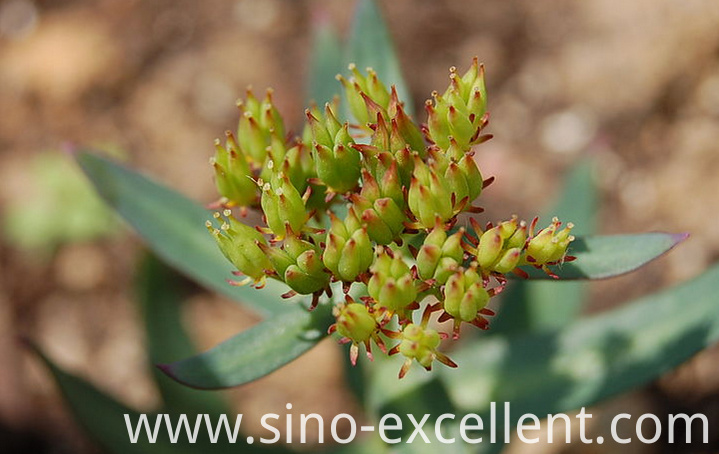 Product Categories : Hot Products